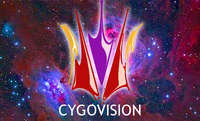 Cygovision is the national selection event held periodically to choose the representative for Cydoni-Gibberia in the Nation Song Contest. The contest was first held in NSC 65 where Fear of Tigers was internally selected to represent the island, with public televoting deciding the song. The contest was quickly successful; in only the second edition of the contest it produced a Nation Song Contest winner and the first win for Cydoni-Gibberia in the main contest. Cygovision also produced the eventual NSC winner in NSC 81.
The event, held by CyGiTV is not annual, with the broadcaster opting for internal selections on many occassions. The last Cygovision to be held was in NSC 102. Each entry since then has been internally selected, all of which have qualified to the grand final of the Nation Song Contest to varying success.
See also
Edit
Ad blocker interference detected!
Wikia is a free-to-use site that makes money from advertising. We have a modified experience for viewers using ad blockers

Wikia is not accessible if you've made further modifications. Remove the custom ad blocker rule(s) and the page will load as expected.