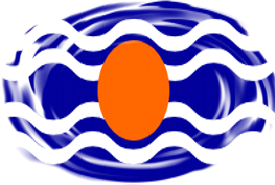 Lost Isle was the name of a nation located on an island east of the northern continent. It was one of the countries that took part in the 1st NSC, but it has not participated in every edition of the contest. The nation has since ceased to exist, and the island now belongs to the nation of Mooseland.
Lost Isle in the NSC
Edit
After an internal selection Lost Isle has chosen for Damien Rice to represent the country with the beautiful 9 Crimes. (YT) He ended up in 4th place with 30 points in the NSC finals in Arjastan.
Points given
Edit
Points recieved
Edit
For the first (and untill now only) time, Lost Isle has chosen the song to represent the country by a national final. 3 songs were chosen by a jury. Everybody could vote: 5 points for their favourites, 3 points for the 2nd an 1 point for the last. It was very close, but Axelle Red won and went to the NSC finals in Arjastan. There she would end as 6th (out of 15) with 63 points
| Artist | Song | YouTube | points |
| --- | --- | --- | --- |
| Axelle Red | Temps pour nous | YT | 19 |
| An Pierlé | Kiss me | | 9 |
| Scissor Sisters | Land of a thousand dreams | YT | 17 |
Points given
Edit
Points recieved
Edit
Lost Isle returned to the NSC after a break. This time the song is again chosen by an internal jury. Mika was chosen to go to the NSC finals in Arjastan. (YT) He ended in a 6th place (out of 22) with 71 points.
Points given
Edit
Points recieved
Edit
Total points given and recieved
Edit
The next tabel gives the total points Lost Isle has given and recieven to and from other countries. Editions show how much editions Lost Isle and that country have participated toghether.
Points given
Edit
Points recieved
Edit
Escotia only awarded two times his points. In the first edition of the NSC the Escotian vote didn't arrive at the organisation.
Ad blocker interference detected!
Wikia is a free-to-use site that makes money from advertising. We have a modified experience for viewers using ad blockers

Wikia is not accessible if you've made further modifications. Remove the custom ad blocker rule(s) and the page will load as expected.