Nation Song Contest 11
Semifinal Date
10 September 2007
Final Date
16 September 2007
Host broadcaster
Moose Televising Channel (MTC)
Venue
Mooseland
Winning song
Left Outside Alone - Anastacia (Spila)
Voting system
Each country awards 1-8, 10, and 12 points to their 10 favorite songs.
Number of countries
42
Debuting countries
Ametan, Astique, Lusiti, Sunoma, Zombira
Returning countries
Andromeda, Galataland, Rotterdamus, Yaponesia
Withdrawing countries
Astoria, Escotia, LetohOikot, Medina, Halito, Luniana, Phinechendza, Romeria, Streets ET
Null points
None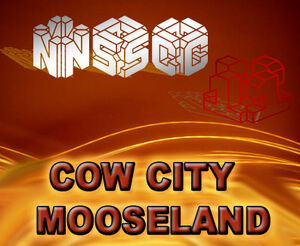 Microstate Qualification for NSC 11.
Semi Final
Edit
Participants in the semifinal
Edit
Participants in the final
Edit
Final Voting Order
Edit
Tomstria
Blondania
Arjastan
Noizeland
Adamsburg
Effiland
Altharia
Lusiti
Instir
Astique
Calypso
Giggshood
Shamitri
Belvist
Vorhota
Yaponesia
Gabriel
Alinta
Spila
Lyapunovia
Comino
Mooseland
Sunoma
Maccha-Brugia
Begonia
Saksjaowie
Bokia
Lolee
Rotterdamus
Hibernia
Saint Joe & Southgulfia
Ugaly
Reym-L-Dneurb
Swelatie
Xorientia
Galataland
Prasia
Liturestia
Zombira
Andromeda
Winning song
Edit
Spila
Anastacia - Left Outside Alone
Ad blocker interference detected!
Wikia is a free-to-use site that makes money from advertising. We have a modified experience for viewers using ad blockers

Wikia is not accessible if you've made further modifications. Remove the custom ad blocker rule(s) and the page will load as expected.