Nation Song Contest 2 was the second edition of the Nation Song Contest and was held in Crnovac, the capital city of Arjastan. This was the second time in a row that the contest was hosted in Crnovac after the début edition of the NSC was also hosted in this same city. 15 countries took part, which was a record at the time. Escotia won for the first time, receiving 108 points overall with Natasha Bedingfield's song, "Unwritten".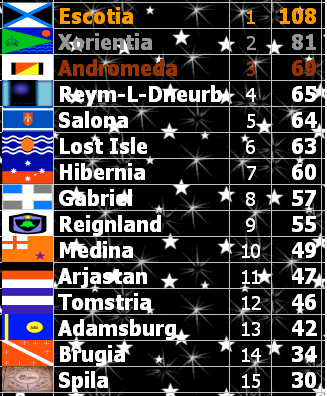 Voting table
Edit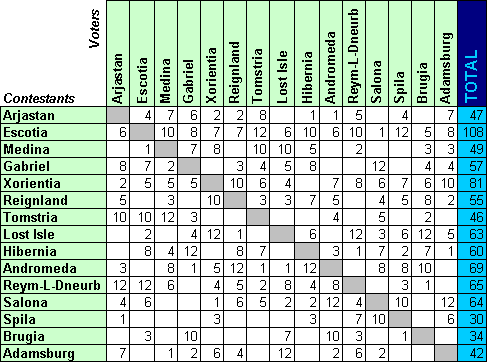 Winning song
Edit
Escotia
Natasha Bedingfield – Unwritten
External links
Edit
Ad blocker interference detected!
Wikia is a free-to-use site that makes money from advertising. We have a modified experience for viewers using ad blockers

Wikia is not accessible if you've made further modifications. Remove the custom ad blocker rule(s) and the page will load as expected.