United Islands
Member station
UiTV
Appearances
Appearances
2
Debut
NSC 45
Best result
22th (NSC 45)
Worst result
24th (NSC 46)
United Islands
Edit
United Islands are an island nation which lies on the Northern continent. United Islands are the second smallest country in the world. The territory is made up of 7 islands: Lestino, Axe, Almania, Spladium, Silence, Fionesia and Freedom. The capital city is on the territory of the Silence island.
United Islands are one of the youngest nations on continent. Our flag consists of two blue lines, which represent the great importance of the water in country, black background, which represents dark history of United Islands, and a modern blazon that represents the waves of colors, waves of music in the country.
United Islands unite different cultures and languages.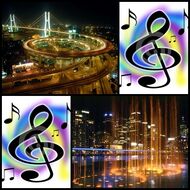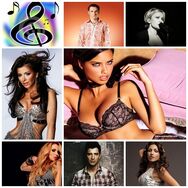 Capital City: Rändajad
Hit destinations: Armastus, Helenas, Tosiäx, Mostenium
NSC Delegation: - Elena Paparizou, Ani Lorak, Svetlana Loboda, Patricia Kaas, Mihai Traistariu and Sakis Rouvas
President: Adriana Lima
Area: 46,665 km2
Population: 1,666,008
Currency: Räx
National Day: October 21th
Official languages: Greek (71%), Croatian (10%)
Other languages: Spanish (2%), Finish (3%), English (7%), Russian (3%), French (5%)
Motto: Αισθανθείτε το ρυθμό της μουσικής και της ζωής (Feel the rhythm of music and life)
Broadcaster: UiTV (United Island TV)
National arena: The Silence (36 000 seats)
United Islands in the Nation Song Contest
Edit
United Islands entered NSC just few days before the show started. Although we had only a few days to sign up the song, national television decided to have a National Final.
Ad blocker interference detected!
Wikia is a free-to-use site that makes money from advertising. We have a modified experience for viewers using ad blockers

Wikia is not accessible if you've made further modifications. Remove the custom ad blocker rule(s) and the page will load as expected.