Zechonia
Member station
xx
Appearances
Appearances
17
Debut
NSC 45
Best result
#1 F (NSC 52)
Worst result
#23 SF (NSC 45) , #28 F (NSC 47)
Zechonia is a Country in the NSC-World. Zechonia won the Nation Song Contest in Edition NSC 52 with Katie Melua and the Song 'The Flood'.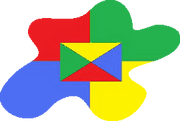 Ad blocker interference detected!
Wikia is a free-to-use site that makes money from advertising. We have a modified experience for viewers using ad blockers

Wikia is not accessible if you've made further modifications. Remove the custom ad blocker rule(s) and the page will load as expected.